Our Worship Life
Worship is the heartbeat that strengthens our life together as a community. In worship, we gather

as the body of Christ and learn about God's welcome and love of all people. We share the stories

that have

nurtured

and shaped the faith of generations. God is made present to us through scripture

and Holy Communion. The Holy Spirit works in our hearts to build faith and sends us out into our

everyday lives to love and serve our neighbors.
Children are an important part of our worship experience. Our congregation is filled with families of all ages, and children are active participants in offering praise and glory to God.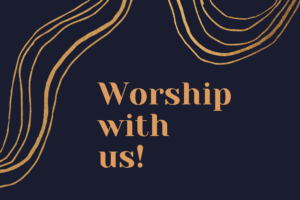 In-person Worship Guidelines
In addition, we will not share the peace during worship.

Updated 7-14-2021
Live Stream Worship
Sundays at 10 AM
CLICK HERE FOR LIVE STREAM SERVICE.
WATCH ALONG WITH OTHERS AT 10AM ON SUNDAYS OR COME BACK LATER TO WATCH AT YOUR CONVENIENCE.
Our worship is broadcast live on Facebook. You do not need to have a Facebook account to watch this worship (although Facebook will encourage you to set one up!) These are also archived there, should you want to view it at a later time.
BULLETIN LINK to follow along with the service: