Sofa Studies
Online Bible Study for busy people!
Tune in every Tuesday at 8:30 pm for a Facebook live discussion with Pastor Tina Heise and Pastor Angel Jackson on a weekly topic.
Click here to log into Facebook and join the group or contact Pastor Tina for more info.
Sofa Studies concluded its series on the Ten Commandments in October. We will begin an Advent series exploring the nature and theme of apocalyptic texts and why these texts are featured in worship during Advent. This series will begin on November 19. The January/Epiphany series will be on Intertestamental history (what happens to the nation of Israel between the end of our Old Testament and before the birth of Jesus).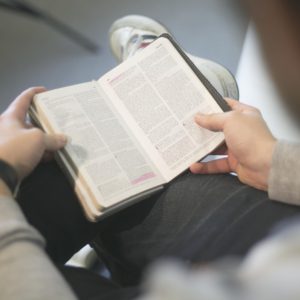 20's and 30's Small Group
Meeting the first Thursday of the month at 7 PM, this monthly small group is intended for young adults in their twenties and thirties.
This month our 20's & 30's continues our study of the book of Revelation. Argued by some to be one of the most confusing books in Scripture, we will take a look at what this book meant to it's original co text and how it is helpful in our life of faith today. No prep necessary, just bring your Bible. Didn't make it to last session? No problem, we will catch you up!. Friends and significant others welcome.
Personal Stewardship Workshop
What is a Personal Money Autobiography and how can it help deepen your faith life?
On Sunday, November 10 after worship
Pastor Tina will lead a workshop on personal stewardship. The purpose of this workshop will be learning how to reflect and

pray

on your personal finances to better discern how your history with money shapes your ability to imagine where God is calling your finances.
RSVP's
to Mary in the office appreciated
by Wednesday, November 6
as light snacks will be served. Contact Pastor Tina with questions.
Advent Devotional Booklet, 2019
St. Peter members are again compiling an Advent devotional. We hope this will provide inspiration during the Advent season. Choose your own Bible passage or verse. Limit of 2 writings per person. Submissions deadline: Sunday, November 17 to allow time to assemble the booklet by the first Sunday in Advent (Dec. 1). Thanks to everyone who participates in this meaningful project.
TIME & TALENT FORMS for 2020:
Click on link: